River Test Smokery – have your catch smoked and sent on when ready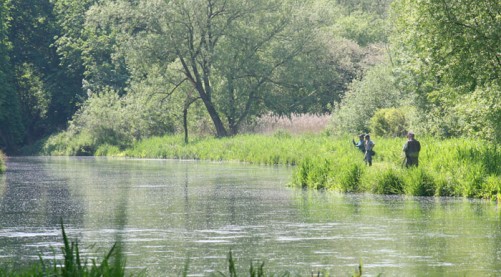 Just up the Test Valley from Firs Lodge, the River Test Smokery has grown from small beginnings at Chilbolton to become a well established business processing over 10,000 fish each year. The skilled team fillet, salt cure, air dry then smoke the fish over English Oak chippings for the final result, and, once smoked, each fillet is pin boned then thinly sliced before being vacuum packed ready for eating.
Developing a business from small beginnings by word of mouth is always a sign of excellence, and the River Test Smokery now offers a variety of other products alongside their smoked salmon and trout, and now also smoke pheasant, duck, pidgeon and other game birds when in season. However, it is important to contact the Smokery to make sure that produce is available, as they do like to make sure that everything is as fresh from the kiln as possible, in order to deliver the best possible quality product.
The Smokery can also ship your fish and other products by courier direct to your home once processed, to find out more call them on 01264 810813